eSign-RightSignature
RightSignature is an easy and fast way to get documents signed. The process is simple: send the document and sign it with mobile signatures, typed signatures, handwritten mouse signatures and more. Upload a Word or PDF file or select a document from SuiteCRM. Then, provide the names and emails of signers. Customize the data collection fields and send an email to all parties. Signers are guided how to sign and they can do it using their iPhone or iPad. Thus, you can create a legally binding contract and safely store it in your archive.
eSign - RightSignature a complete SuiteCRM and RightSignature integration which allows you to send the documents and templates for signature directly from CRM. Send your Contracts, NDAs, Agreements and have them signed by your customers online.
Track all the documents sent for signature with the intuitive eSign-Activities Dashboard with gives the instant update as the document gets viewed or signed.
The integration allows the documents and templates to be sent to Accounts/Contacts/Leads/Prospects/Quotes and Contracts.
---
---
A complete

SuiteCRM and RightSignature integration
---
Documents & PDF Template

for signature

Send documents and PDFs from your system, choose PDF Templates from RightSignature allows you to get the Merge fields and Roles populated to fill right before sending the template for signature. Use SuiteCRM PDF templates with signature box placeholder for signature.
Realtime

Updates

Get the instant updates of the documents sent for signature, Get all the activities logged in CRM and shown directly on your RS Activities dashlet. Get realtime updates as signers view and sign the document. The eSign-Rightsignature Chart dashlet lets you view at a glance the documents in its various stages (Sent for signature / Signed)
CRM Modules

supported

The eSign RightSignature and SuiteCRM integration allows documents to be sent out to Accounts, Contacts, Leads, Prospects, Quotes & Contracts modules. The signed documents gets saved as an Notes attachment, which is related to eSign-Rightsignature module.
Track

Documents

Track the documents sent for signature from its inception till it gets signed. The eSign-Rightsignature module saves all the necessary information for the document that is sent out for signature. The eSign-Rightsignature records also gets assigned to the CRM modules (Account/Contact/Lead/Prospect/Quotes & Contracts) to whom the document was addressed. Beneath all the supported modules the eSign-Righsignature subpanel would be shown, for better reference and quick accessibiliy.
---
RightSignature Benefits & Features
---
 Boost the efficiency of your business and save the environment

 Provide a professional approach to the process of document execution

 Embed interactive signature into your documents

 Reduce your execution time to just minutes

 Store all the signed documents in a single, safe location

 Track your signers' progress in real time

 Boost your organization's legal security with court-admissible SHA-1 digital fingerprints, SSL data encryption, and audit logs
---
Supports Original RightSignature(Old API) and New RightSignature(New API)
---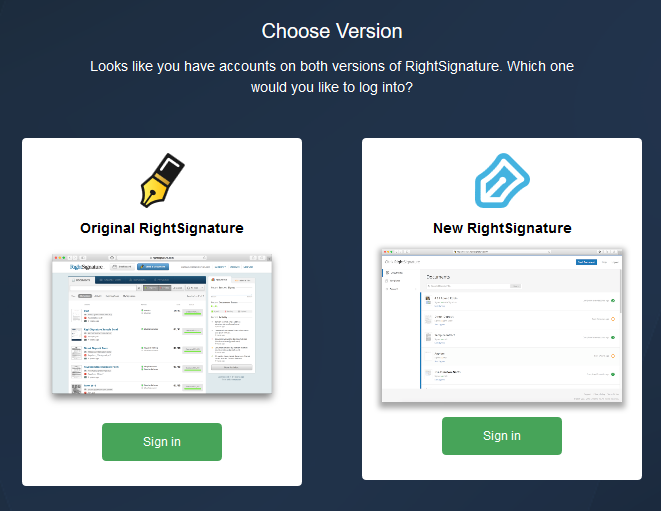 ---
Get it for SuiteCRM