Drag and Drop Upload Multiple Documents
SuiteCRM Bulk upload documents using drag and drop
The add-on bulk upload allows SuiteCRM users to upload multiple documents by drag and drop in one shot without navigating to documents subpanel module. Admin user can configure the drag-drop option for all the relationship of documents module with any base module or custom module. In Detail-View of the configured module, Users will have drag and drop options to upload multiple documents in no time.
By using this add-on. Users will have a more flexible way to upload documents and reduce multiple navigations to upload documents. It will increase productivity as well as accuracy.
Features
  Enable Drag and Drop for document upload.
  Facility to configure drag and drop from admin area.
   Multiple Documents can be uploaded.
   The uploaded documents will be relate to the parent module.
   Option to select default value of documents module for specific relationship.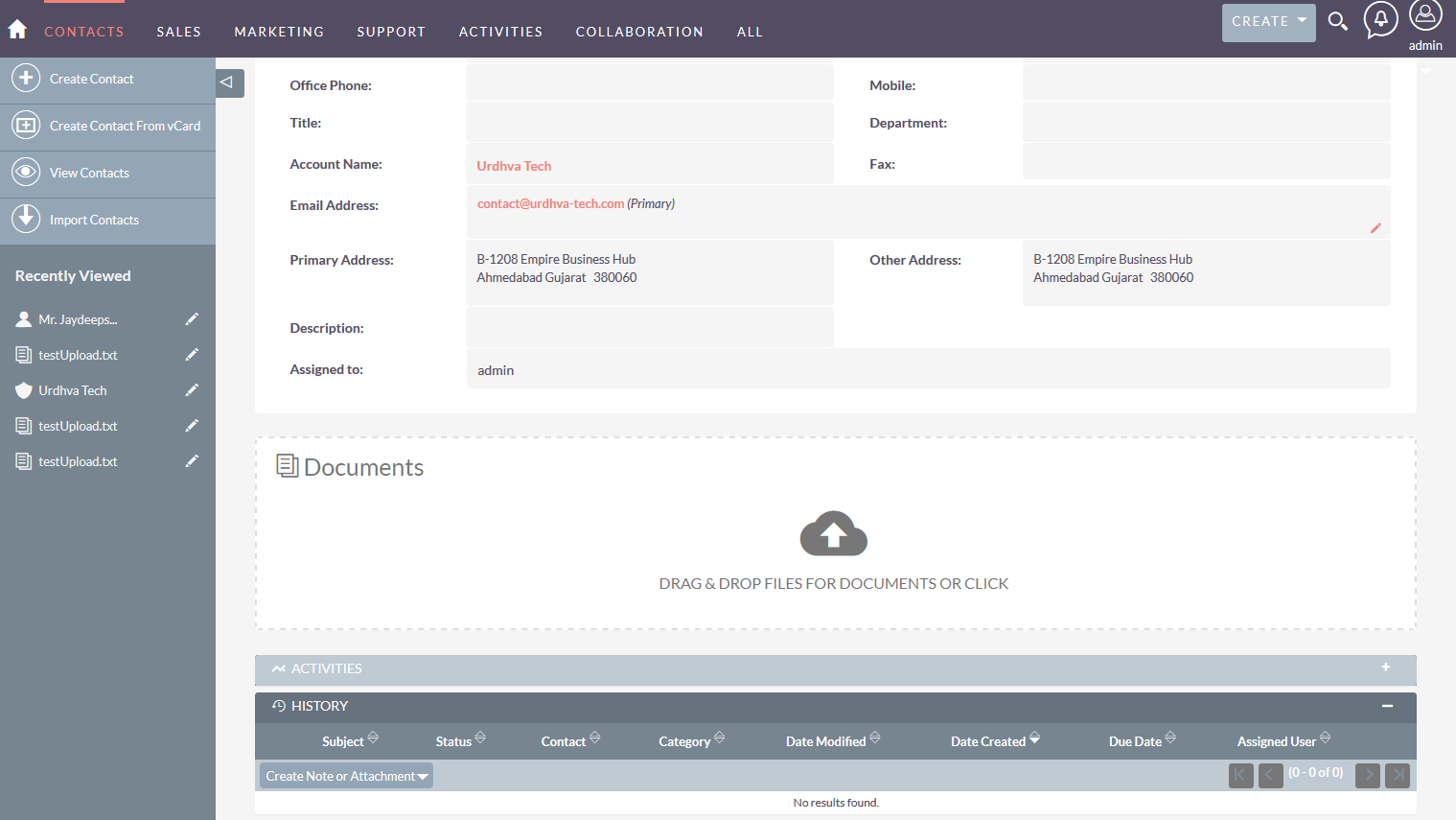 An admin user can set up a drag and drop facility for the subpanel of document for base module or as well custom module if the relationship is available with documents are custom created.
If you have more then one relationships with documents for the any module. You will have the option to enable drag and drop for the relationship that you want. If it is enabled for both relationship. You will have two drag and drop container to upload the documents.

Once you are done with settings to have drag and drop functionality for a specific module. Now, Admin users can configure the default value of the basic fields of the documents module. So whenever you upload document via drag and drop. It will set a default value that you have set up here.
If you have multiple relationships with documents. For example For Contacts module. You have created relationship called subpanel name Initial Documents a default relationship, Referal documents is the custom relationship. Here you will have two drag and drop container separate for each relationship. Even you can also configure the different default value for each subpanel of documents.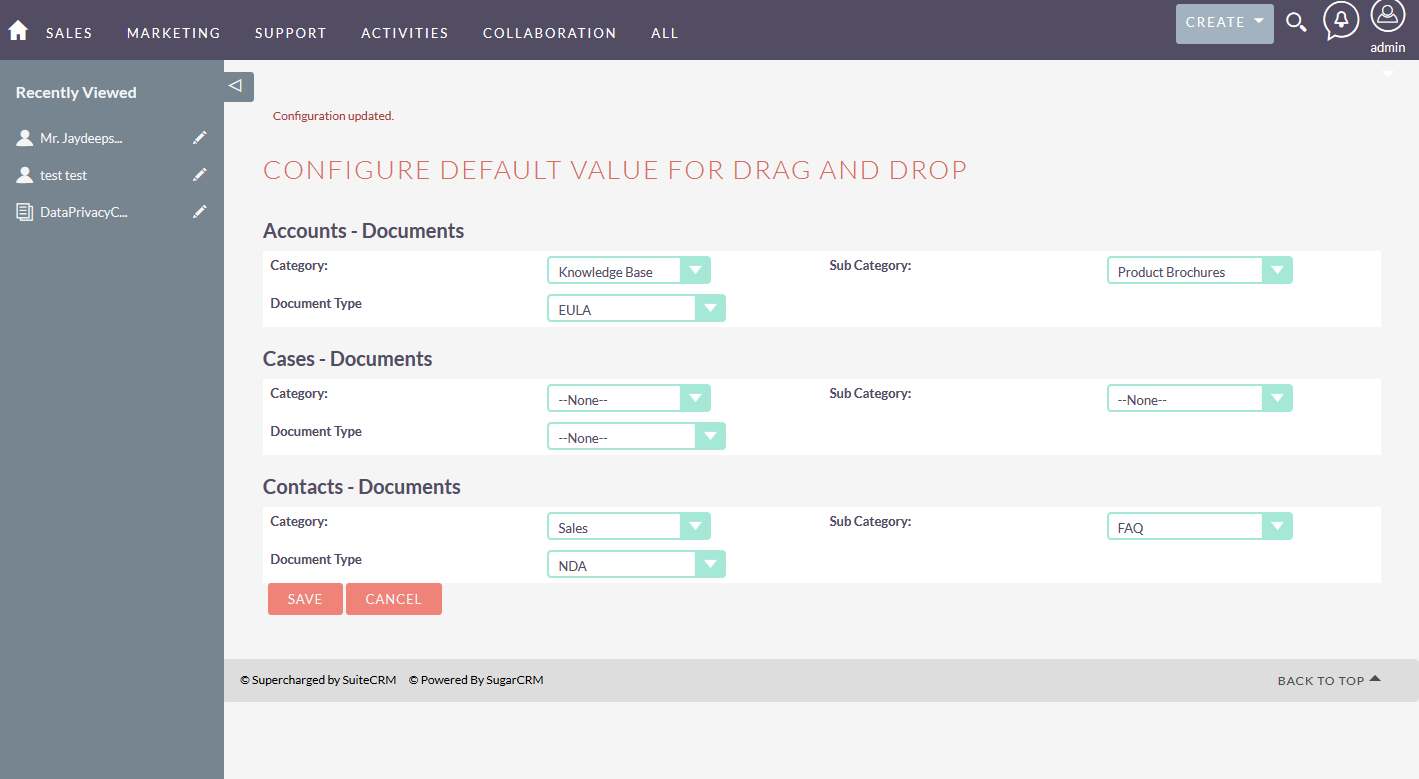 Get it from