Sales Forecast and Quota for

SuiteCRM
---
Get a precise view of your entire business with in-depth forecasts. Achieve your sales targets, with forecasts that show you whether you're on track to meet them, or how much of a gap you need to close.
Sales Forecast and Quota for SuiteCRM allow you to track your sales forecasts and see how your sales teams are performing against the defined quota. Forecasts show Opportunities in your sales cycle that are committed to close and those that are 'best case' Opportunities, allowing you to see the latest status of your business. Sales Quotas are the targets identified for each salesperson for a given financial year, broken down by the financial periods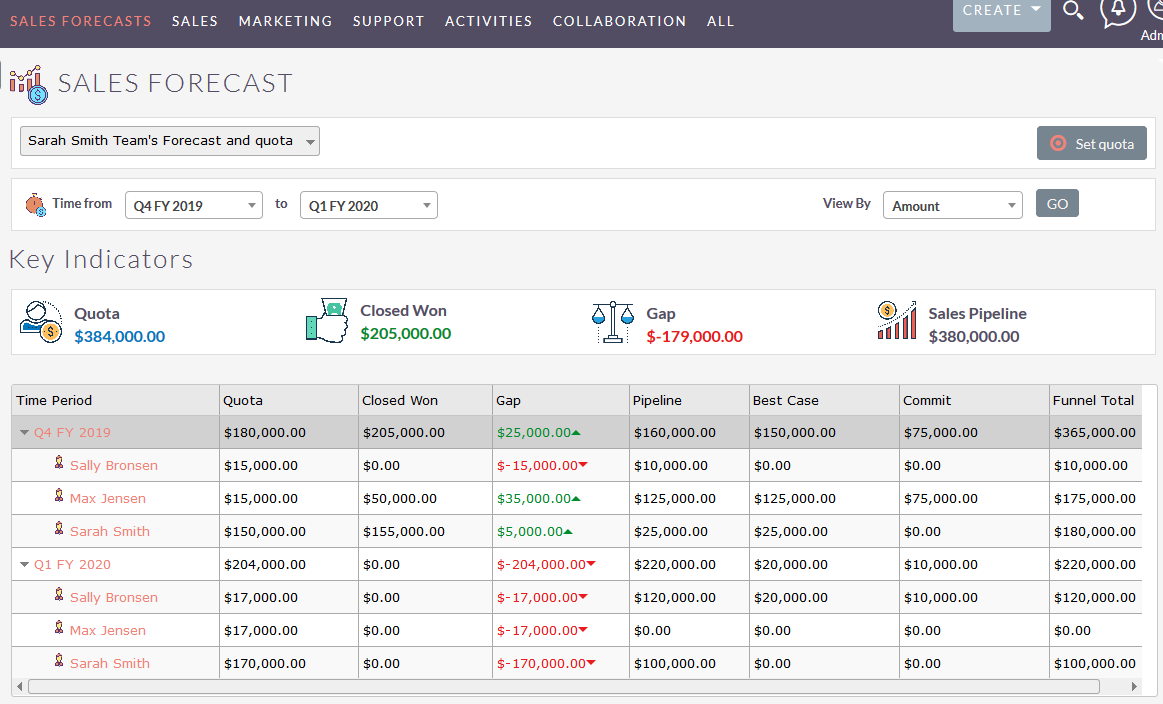 ---
Get it from

---
Forecast for complex sales teams
---
Even with a complex sales organization of a company, view the right amount of sales by opportunity amount or weighted revenue for your entire team, drill down to the individual person. You can then view the forecast to see how they're contributing to your number. Track your team and top performers, see which sales reps are on track to beat their targets with real-time statistics. Set your goals even higher with a flexible quota assignment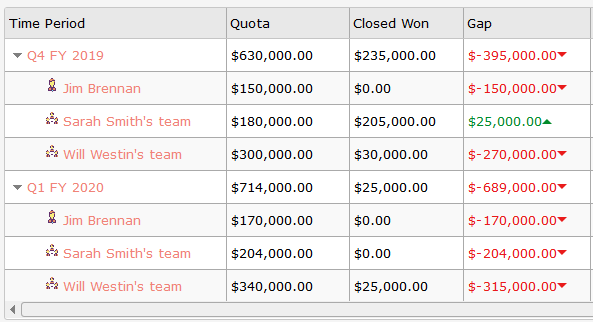 ---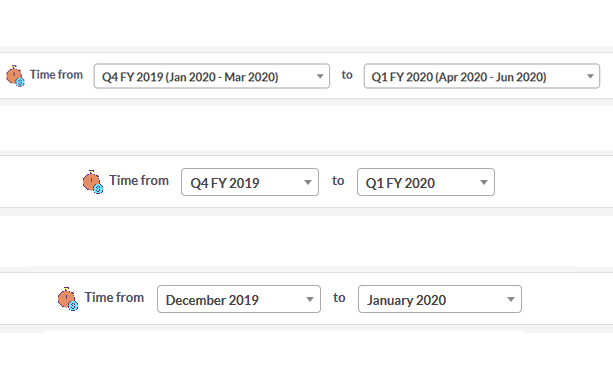 Forecast revenue by months or years
---
See a complete view of your entire sales pipeline and your business based on time periods your organization practices. Allocate the frequency of quota and forecast cycles to your organization's practices. Monthly, Yearly or even with custom fiscal year setting, set the beginning of your forecasting time periods and control the number of past and future time periods users may access.
---
Key Performance Indicators
---
Get a glance of the progress by key performances. From Quota, Closed won, Gap, Sales pipeline, identify yours and your teams performance for the given period, and act upon through team motivation, training.

---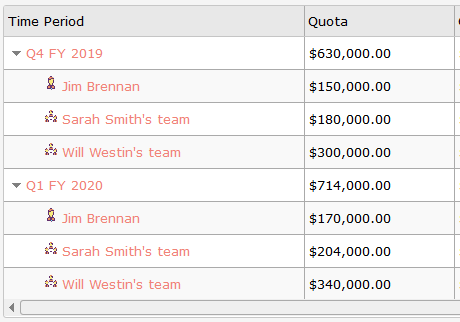 Forecast & Quota Hierarchy by user's report to
---
This provides an overview of the forecast with their respective statistics individually by user's reports to field. Grouping the sales reps by assigning them to their managers, and managers to their heads based on the report's to field creates the complete organization's hierarchy for the sales forecasting.
---
Forecast & Quota Hierarchy by Security Group
---
This provides an overview of the forecast with their respective statistics based on forecast hierarchy setup by Security Groups. Each group is a team and the users belongs to the groups are the reps that are measured with their performance against their set quota.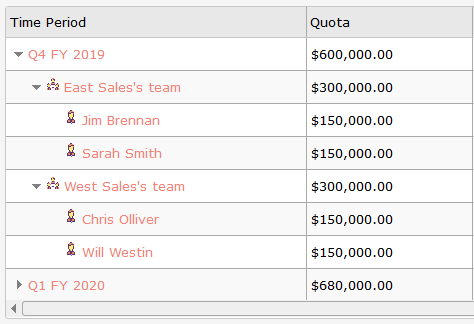 ---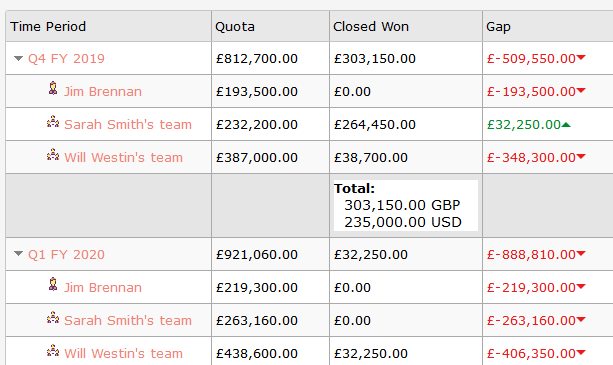 Multiple Currency Support
---
Forecasts and Quota supports multiple currency. With an organization operating globally, allocate the quota and monitor the forecast of the reps in their chosen currency. Using different currency from SuiteCRM's default currency, your Quota, Closed Won, Gap, Pipeline, Best Cases, Commit, Funnel Total will be shown in the user's chosen currency.
---
DrillDown to Opportunities
---
Get a complete view on how the team member is performing, view the Opportunity records related to the Forecast, get the summarized opportunities grouped by the Accounts (Clients) for a complete analysis on how the opportunities are performing per customer.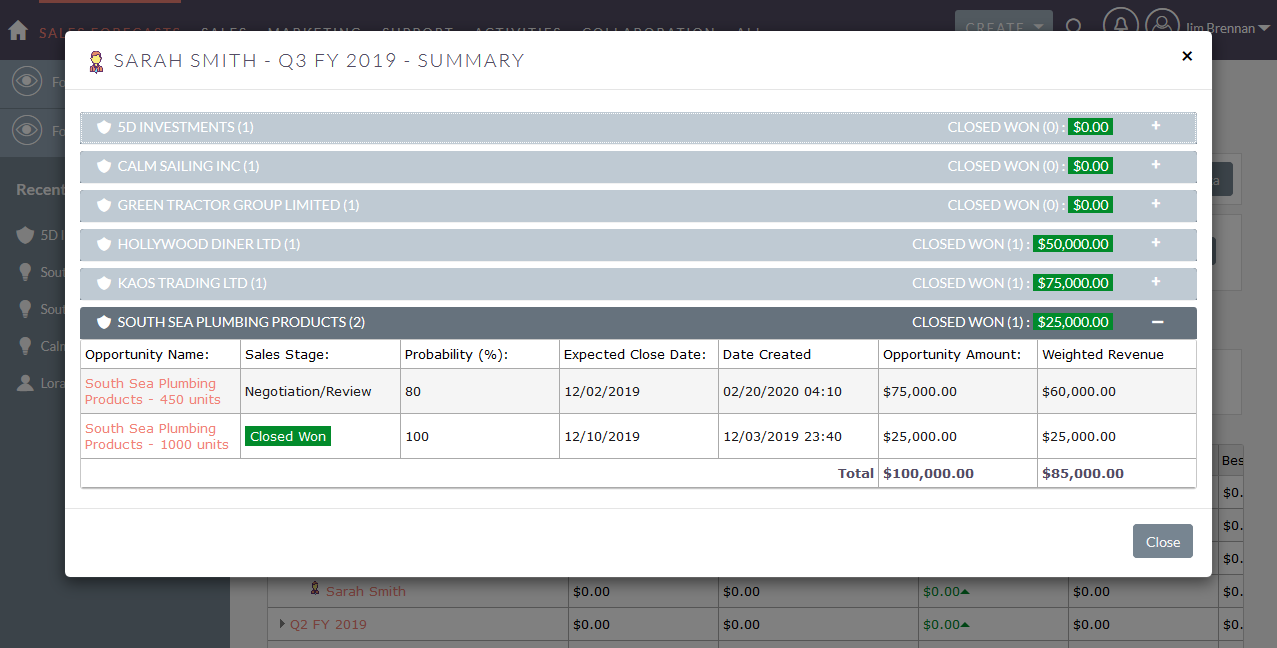 Get it from