SuiteCRM

The Best Open Source CRM Software
---
SuiteCRM is intended to be an enterprise-class open source alternative to proprietary softwares. SuiteCRM is a free and open source alternative to Salesforce, Microsoft Dynamics and other proprietary software. One of the best open source CRM which is powerful, feature rich and at the same time more user-friendly. It comes with the most useful features like, Product, Invoice, Quotes, Contracts, Teams, Reports, Workflow, Events
It is a fork of the popular CRM called SugarCRM. It was first released on 21st Oct,2013, The SuiteCRM came to the existence after SugarCRM discontinued their involvement in the most popular open source version for CRM that is also known as Community Edition. SuiteCRM continued its development of the open source solution and also added new rich features to enhance its basic features and competing to the Professional level of CRMs.
Urdhva Tech's SuiteCRM team has a broader experience in SuiteCRM Customization, SuiteCRM Development and Third party integration. We have catered customers with various third party integrations like Twitter, MailChimp, Survey Monkey, Google Maps, Active campaigns, Facebook, LinkedIn, Chrome extensions and much more.
With the great efforts by the team and a keen interest in keeping the open source version alive, We at Urdhva Tech also believe in keeping the Open Source version alive and making it rich in features. We are contributing the SuiteCRM eco-system with the core solutions, bug fixes, plugins, 3rd party integration, themes enhancement and would like to contribute in any other way possible.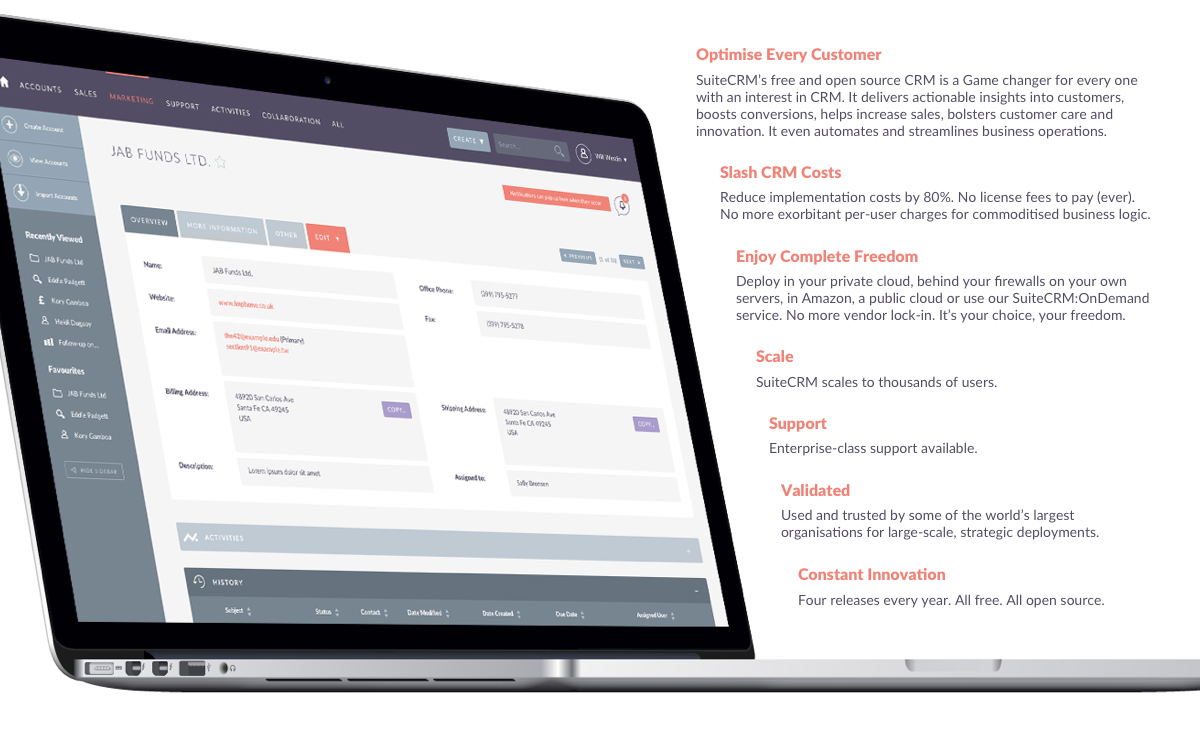 We have implemented SuiteCRM solutions for many clients World-wide. If you are looking for the most experience company for your SuiteCRM implementation, feel free to contact us
Our SuiteCRM Services
SuiteCRM Customization
SuiteCRM Development
SuiteCRM Integration
SuiteCRM Consulting
SuiteCRM Migration
SuiteCRM Maintenance and Support
SuiteCRM Training
SuiteCRM customer portal
SuiteCRM Theme development