28


May
Interesting request has been asked by one of our client. Would love to share it!
Question : Search on MultiSelect field with the custom AND,OR and NOT operator. Take a look at follows.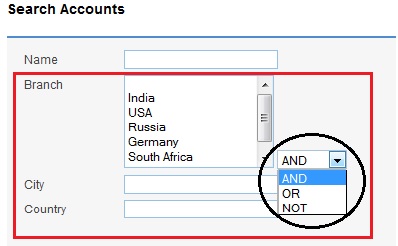 Our client wants to filter the records on MultiSelect field but in different manner as it is handling by SugarCRM. Happy to provide them the solution they required.
Following is the snapshot of their results.
(1) SugarCRM Accounts ListView.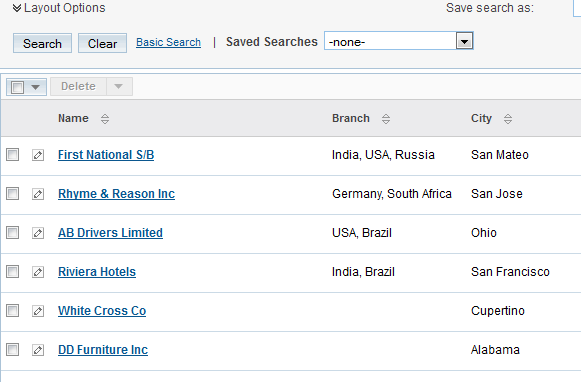 (2) Lets filter records with custom "OR" operator.
| | |
| --- | --- |
| Advance Search | Accounts ListView |
| | |