26


July
Greetings from Urdhva Tech!

Loved sticky note utility on Windows / Stickies on Mac?

Have it in your SugarCRM!

All important notes flashed all the time on your screen!!

Something important to remember,  pin 'em! 

Order 'em by dragging them all over the screen, wherever you want 'em.

Done with the task? Delete 'em.

Need to add more info, double click 'em!

Something new came up, click on STICKY button found in center left!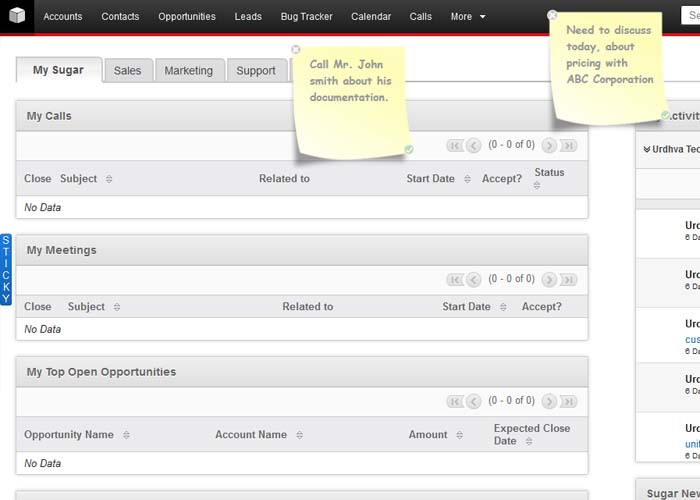 BTW, your sticky is just for you.. You can write your personal note too ;)

Sounds interesting and looks like life will be easier? Sign up today at Urdhva-Tech-stickyNote today, and get the add-on for free!

Get it now!

We just need to know who are the valuable users using our add-on! No spamming, no worries!
Hakuna matata!