09


December
What is Open Source Software?
The term Open Source refers to software whose source code available for free and that any programmers can modify the software as needed. While the source code for proprietary commercial software is usually a closely guarded secret or hefty license fees. Main benefits of Open source CRM are

Control: Many people prefer open-source software because they have more control over that kind of software.
Security: Because anyone can view and modify open-source software, someone might spot and correct errors or omissions that a program's original authors might have missed.
Stability: Because programmers publicly distribute the source code for open-source software, users relying on that software for critical tasks can be sure their tools won't disappear or fall into disrepair if their original creators stop working on them.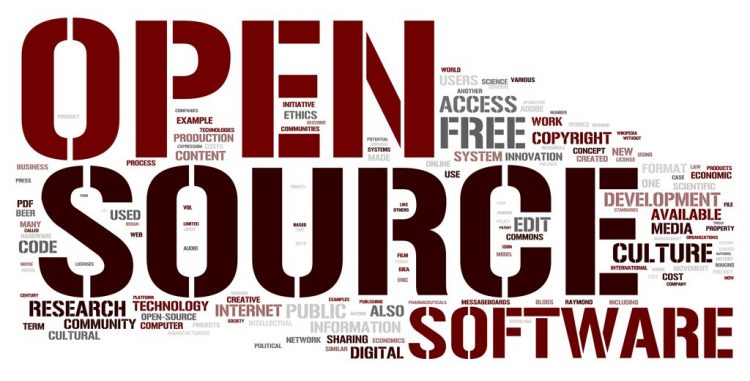 What is CRM Software?
Customer relationship management (CRM) software allows businesses to better manage customer interactions, support, and relationships through reliable systems and processes. It also integrates organizational processes across marketing, sales, and customer service.
The most commonly known Open source CRM is SuiteCRM, It is available for free. SuiteCRM is recommended as the best CRM software for businesses as it offers everything needed to make it faster and easier to close sales for a business. SuiteCRM offers a wide range of features in all the functional areas of a company from Sales, Marketing, Support, Collaboration, Third-Party Integration, Analytics, Sales Forecasting.SuiteCRM is growing with many features and plenties of integration that makes a product itself rich enough. Behind the screen SalesAgility and it's partner like us as well as community members are working really hard which is improving it that can be measured by product downloads and recent releases which are really appreciable. This is a very robust tool that hundreds of extensions and integrations that allows extending its core functionality without much effort. Here are some convincing reasons as to why it is the best CRM software in the market.
SuiteCRM offers a cloud-based solution called SuiteAssured, developed to make organizations function efficiently and profitably by reducing the cost of managing hardware infrastructure.
Key benefits to opt for SuiteCRM:
Customizable:
Completely customize your CRM experience without writing a single line of code. Create custom modules, Create fields, relationship and more. If it needs to have out of box customizations.You can always consult partners of SuiteCRM who are constantly working for the improvement to deliver best to their customer.


Community:
SuiteCRM has a community forum, as well as there, are many community members who are active in the forum to help those who are in need.Not only that there are plenties of way to collaborate with SuiteCRM Open source project like, Forum, GitHub


3rd Party Integration:
Effortless integration with third-party business apps that you use daily. SuiteCRM has proven REST API to integration any 3rd party application. The best example of the REST API is the Customer support portal for SuiteCRM. that is fully responsive and tightly connected with SuiteCRM REST API.


Business Automation:
Effective and self-driven workflow modules help to automate business flow. Workflow is a module for SuiteCRM allowing users to create custom workflow processes. It allows users to trigger various system actions based on conditions from any SuiteCRM module.


Collaboration:
SuiteCRM's collaborative approach to customer relationships in which the various departments of a company, such as sales, technical support, and marketing, share any information they collect from interactions with customers. In positive effects can be shown in the sales and support improvement.


This gives your company's team confidence, that your team now spend more time interacting with your customers and less on handling data.
With the great efforts by the team and a keen interest in keeping the open-source version alive, We at Urdhva Tech a SuiteCRM Partners also believe in keeping the Open Source version alive and making it rich in features. We are contributing the SuiteCRM eco-system with the core solutions, bug fixes, plugins, 3rd party integration, themes enhancement and contributing in any other way possible.